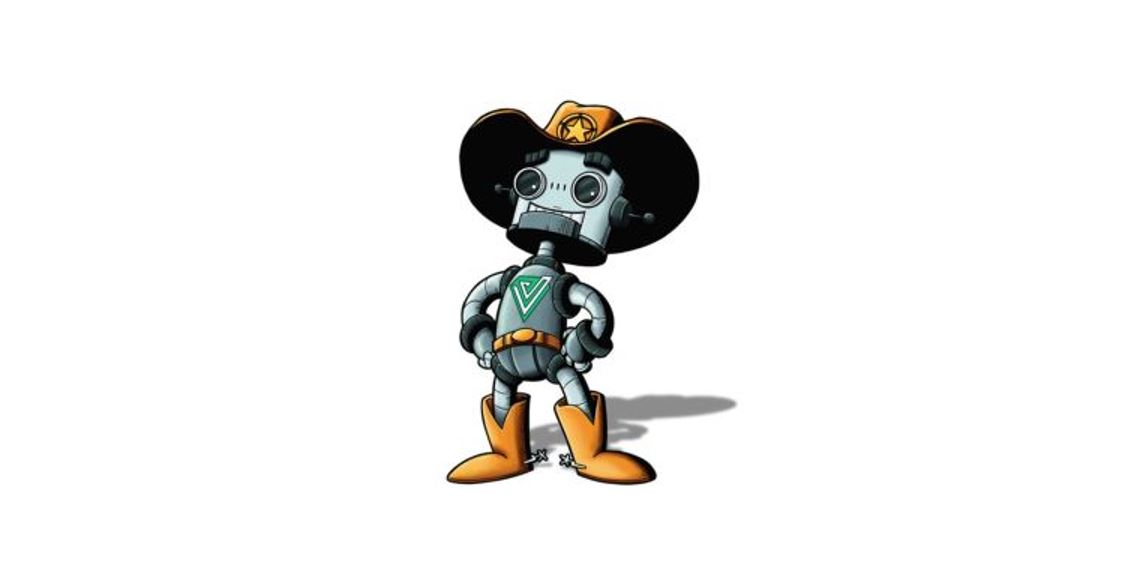 It's really simple to create a free Valorexo account and undertake your first valuation (currently free!). Below we take you through the simple steps required
Registering for a free Valorexo Account
When you first land on the Valorexo homepage in the top right hand corner is a sign in button. If you click this you will get the following log in screen: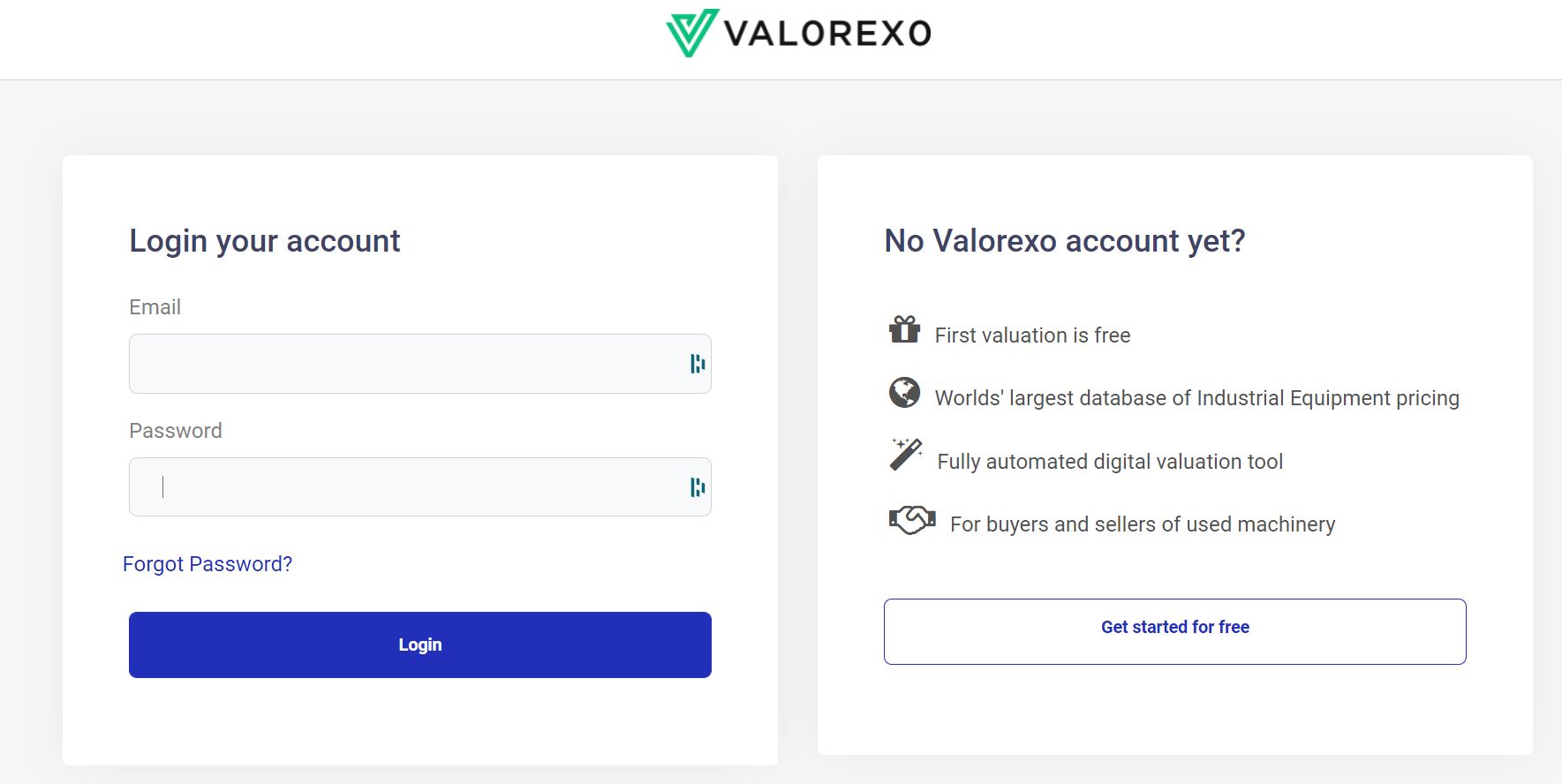 click on the Get started for free button and it will bring up the following Account Registration form: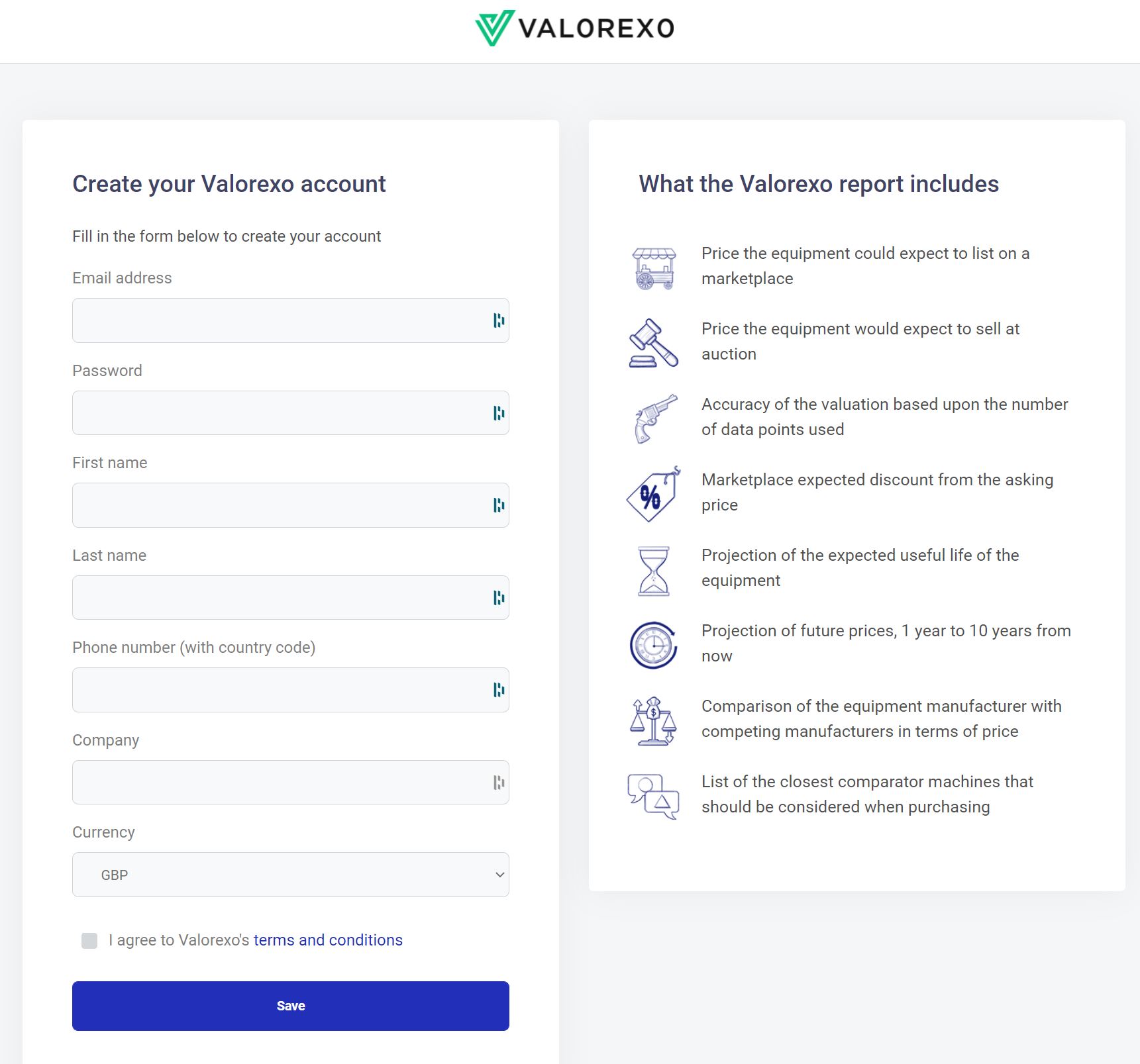 Fill in all the requested fields and submit the form and that is your free account created, it really is that straightforward. You will be redirected to our Valuation Request form.
Filling in the Valuation Request form
Having registered for a free account you will be redirected to the following valuation request form: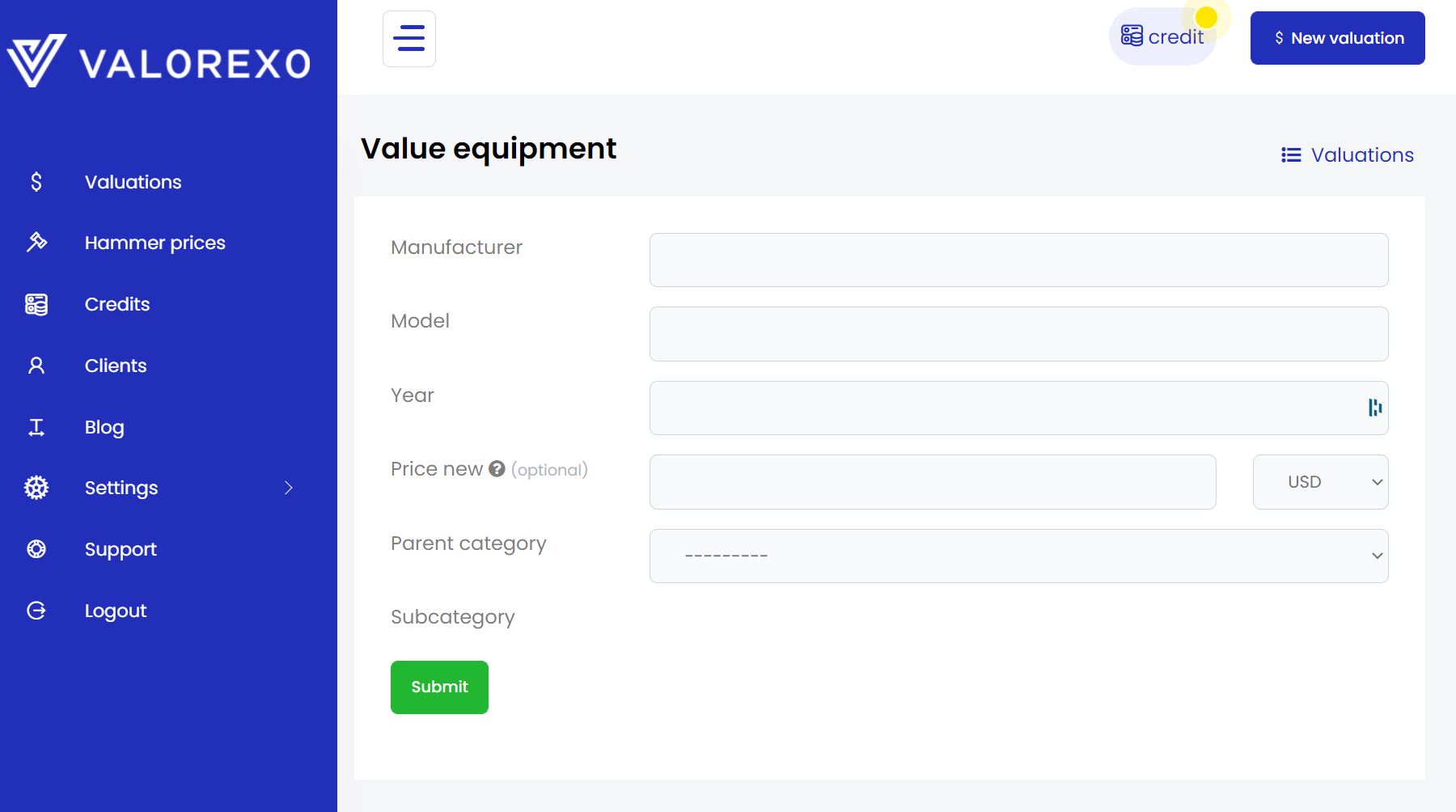 You are required to enter the Manufacturer, Model, Year for the machine and select the required Parent Category and Subcategory.
For this example we have chosen the Krauss Maffei 200-1000CX, manufactured in 2014. It is in the Category of Plastic - Rubber and the Subcategory Injection moulding machine and we have added the attributes of screw diameter and clamping force to help get a better valuation. The more information that can be input increases the confidence score of the valuation.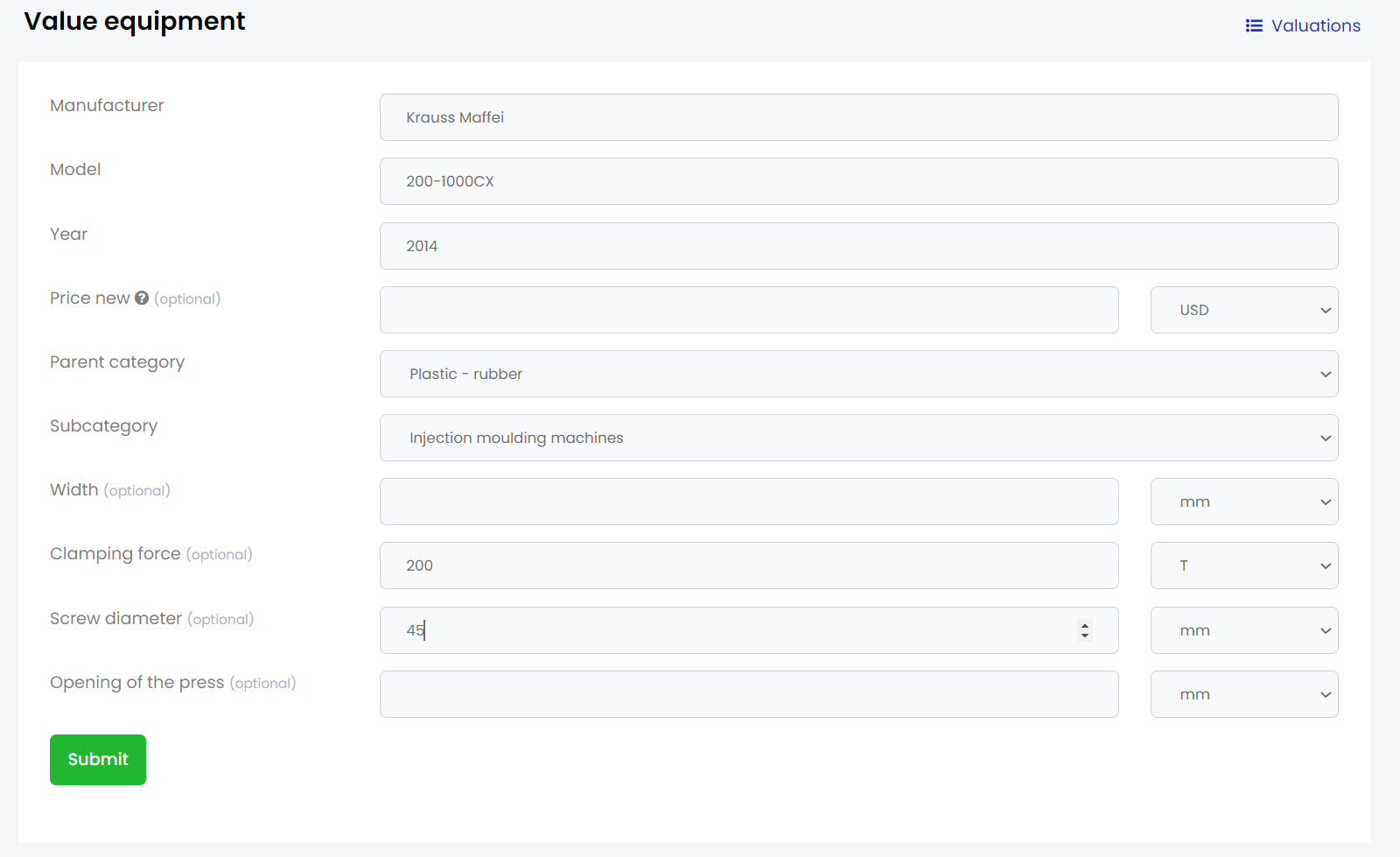 Your Valorexo valuation report
And there you have it, your first Valorexo report: