What we do at Valorexo
Valuing Machinery through Data
We use data and industry knowledge to assess
the fair market price of industrial equipment
What does it do?
Generate an instant valuation report from the worlds' largest database of Industrial Equipment pricing, based upon millions of points of data and more than 20 years of experience. We leverage our database using machine learning and predictive modelling to create an algorithm using multiple valuation methods that cut through the data points to provide a pioneering resource.
Value equipment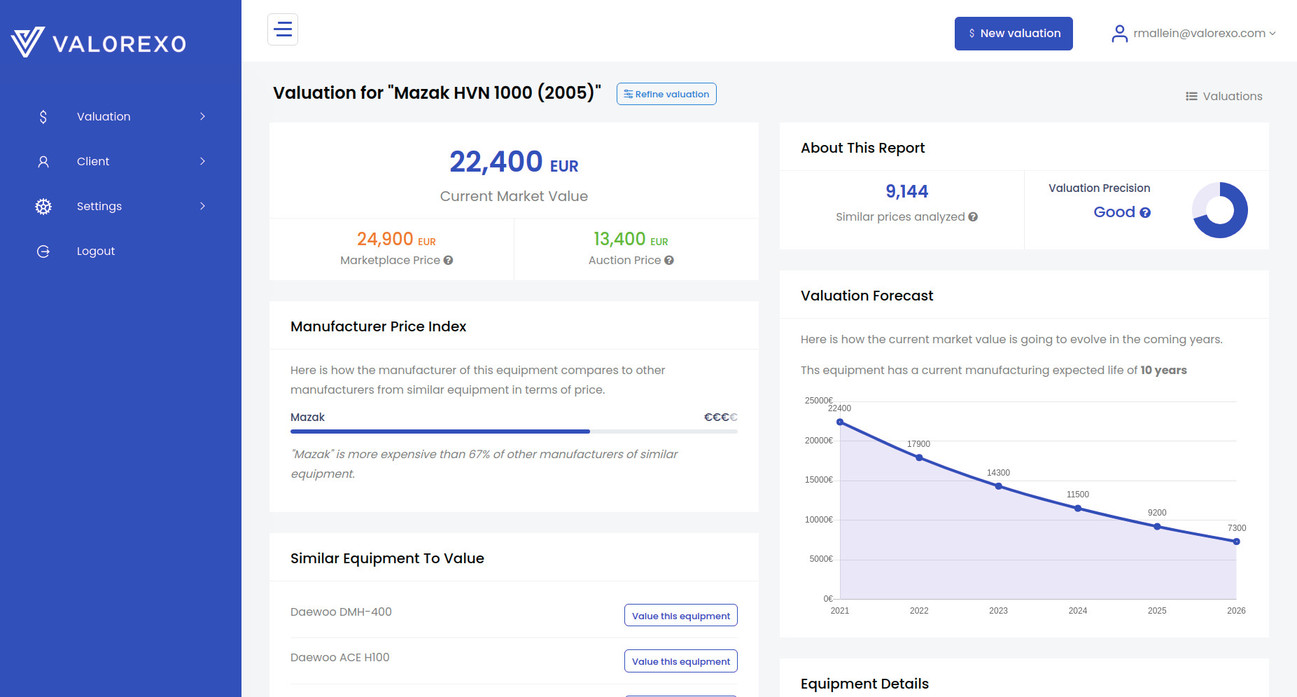 The valuation report
What the data rich report includes
Who is it for?
Our valuation tool is designed for Industrial buyers, Industrial sellers, Auctioneers, Resellers, Leasing Companies, Banks, Insurance Companies or any company or individual looking to value Industrial Equipment for any purpose.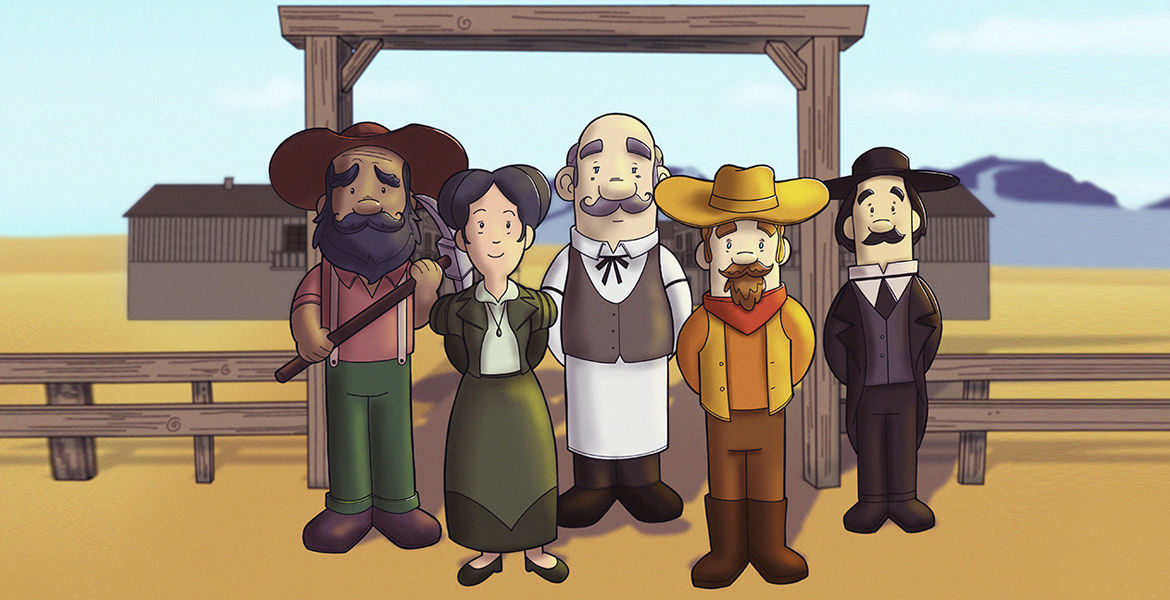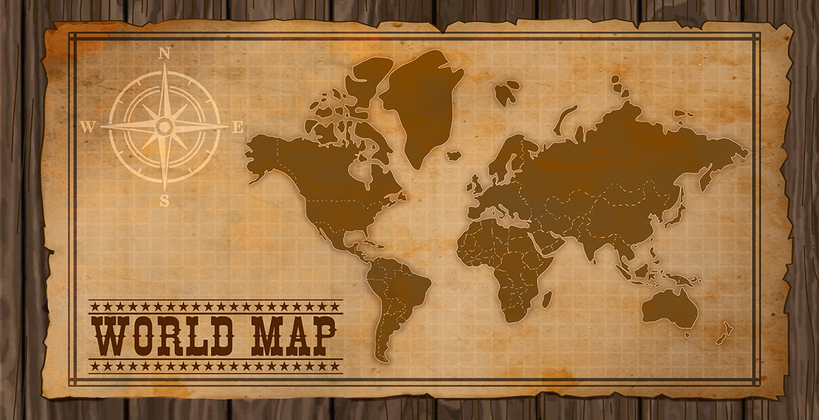 Where is it available?
Initially it will be available in English and French languages with German, Spanish and Italian versions soon to follow. Currencies initially available will be the Euro, Pounds Sterling and the US Dollar. Initially it will be available as a web application, software as a service (SAAS) and API.
Value machinery
Pricing
What packages are available?