Pricing packages
Packages for all valuation
needs
The valuation report
What the data rich report includes
The valuation report gives you:
Marketplace pricing

Auction pricing

Price accuracy indicator

Manufacturer price index

Alternative models to compare

Future price projections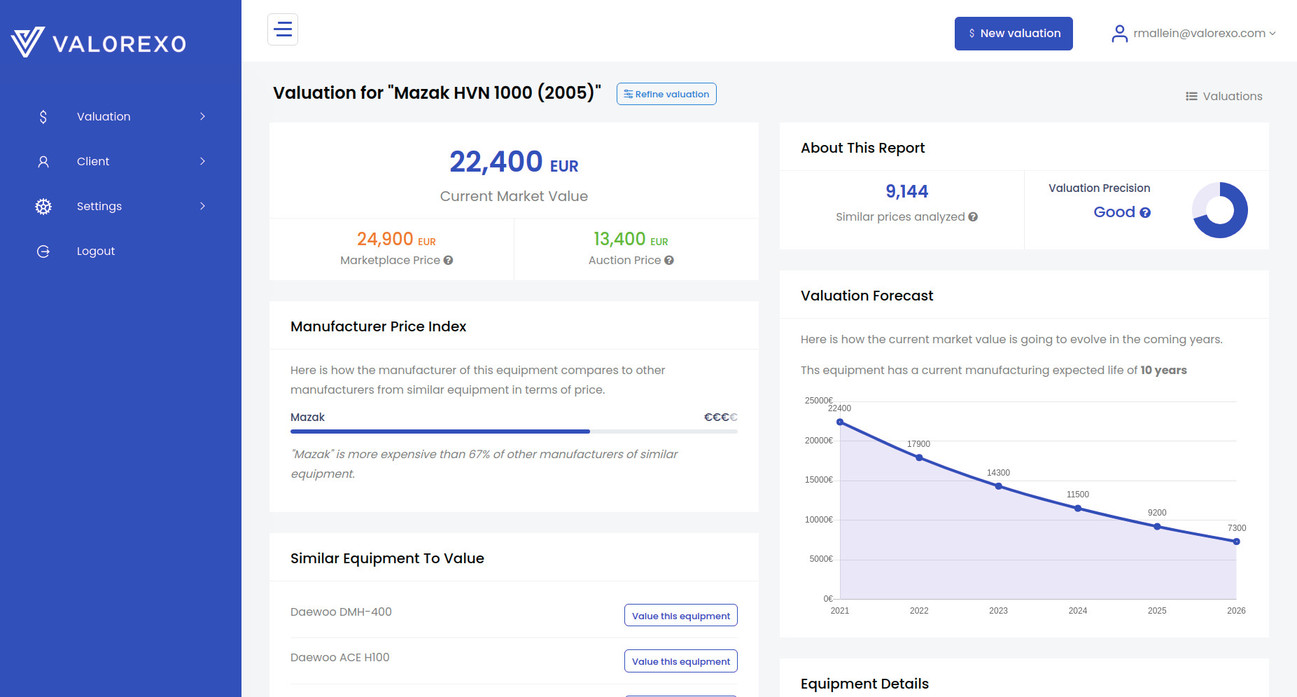 Need more valuations?
We also offer tailor-made plans for larger valuation needs, with custom development and on-demand features.
Contact us to further discuss your needs.
Frequently asked questions
A valuation is a report that gives you pricing data related to a given manufacturer, model and year of manufacture.
Within the industries we are currently covering, we can value most of the equipment. If you try to generate a valuation report on machinery that we cannot value, no valuation credit will be taken from your monthly subscription. You can also use our money-back guarantee if you want to.
The valuation credits are valid for 6 months.
All our payments are securely processed through Stripe. You can pay with all major credit cards.